Marketing Solutions
Competing in today's business climate is tough!
Mediascope helps you grow your business by producing and delivering your message directly into the hands of your customers and prospects. We do this by offering a fully integrated range of solutions including Internet-based, data management and direct mail, graphics and print, and assembly and fulfillment services. Using one source for all your communication needs helps keep costs under control and make efficient use of your time.
Our Marketing solutions include:
Account Management
Procurement and Vendor Management
E-Store and Order Management
Multi-Channel Marketing Options
Inbound and Outbound Telephone Services
Email Marketing
PURLS (Personalized URLs)
QR Codes
Web Site Design and Hosting
Design & Print
Direct Mail Processing
List Rental
Surveys
Virtual Office
Trade Show Materials
Social Media Marketing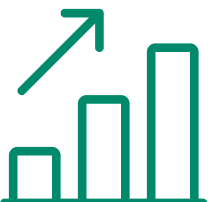 Multi-Channel Marketing Options
Research shows that the most effective means to achieve impressive results from marketing efforts is to implement a multi-channel program. Many times, combinations of several types of communication will achieve far better results than one channel of communication being done many times. We can help you develop the best program for contacting the people you're trying to reach, and we can help you measure results of your program.
Our marketing options, which can be combined together into multi-channel programs, include email marketing, print and direct mail, surveys, personalized URLs, social marketing, telephone services, and much more.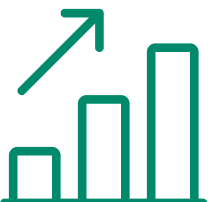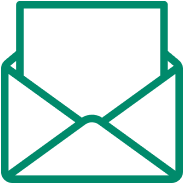 Direct Mail Processing
Our in-house mail solutions provide integrated solutions for your direct marketing needs. Not only does our bulk mail processing save you postage, we can tailor your mailings and messages to targeted audiences. Our full lettershop capabilities allow us to personalize your mailings with names and addresses, plus our specialized ink jet capabilities enable us to add a custom message using different fonts, ink colors, and type sizes.
Our data management experts can help provide targeted mailing lists, plus ensure your mailings meet United States Postal Service regulations.
Our full line of Direct Mail solutions include:
Mailing Lists
Data Processing
Packaging
Reporting
Automated Postal Sorting
C.A.S.S. Certification
Zip + 4
Addressing
Labeling
Ink Jetting
Tabbing
Laser Printing
Letter Personalization
Special Text Fonts, Colors and Sizes
Folding
Collating/Inserting
Shrink Wrapping
Poly Bagging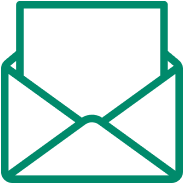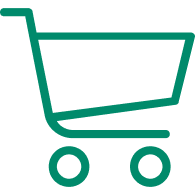 E-Store & Order Management
We pride ourselves on our ability to build complete e-store and order management systems to fit your needs. Our solutions are designed to meet your specific product requirements which allows you to focus on serving your customers.
Our full line of Internet solutions include:
Web Site Design
Connectivity Programming
Design and Hosting of Shopping Carts
Web Site Hosting
Online Marketing
Search Engine Submission
Domain Registration
Email Addresses
Secure Order/Information Form
Email Marketing
SSL Certification
Order Management
Our order management solutions allow us to specialize in the detailed management of your products. From the initial receipt and storage of your products to selecting the most cost-effective shipping method, our solutions enable us to take your orders and quickly and accurately process them.
Our Order Management solutions include:
Pick, Pack and Ship
Warehousing
Inventory Control
Reporting
Invoicing
Full Pallet Servicing
Single Piece Processing
Scheduled Release
Truck-load/LTL Shipping
Expedited Service
Customized Shipping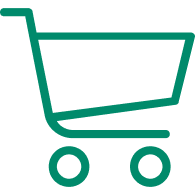 Design & Print
Using Mediascope's design and print services can be a valuable time and money saver for you. Having all of your production processes performed in one location ensures a continuity and efficiency which is hard to beat!
We take care of the details for you to make sure that your piece is produced in a way which both preserves your brand and offers efficiencies in other production processes to follow such as binding, bulk mailing, and kit building.
Design
Using our design services can benefit you in many ways.
We can help you achieve instant recognition for your company name and products by using consistent branding methods in all of your marketing solutions. Whether working on an email splash or a printed direct mail piece, we can ensure the same looks and messages are utilized throughout your marketing campaign.
Our designers are also proficient in mail piece design which ensures your ability to mail at the lowest possible mail rates. Understanding United States Postal Service regulations and working with you to achieve your goals means getting the best value for your postage dollars.
Print
Printing technologies today offer options not available just a few short years ago. While web and sheet-fed presses offer the best value and look for high-volume printing, digital presses are capturing the market for small-volume and highly personalized forms of printing. With the move towards one-to-one marketing, digital and variable data printing allow for targeted printing and mailing efforts, which statistically create a much higher return on investment when compared to marketing programs aimed towards a broader audience. With our knowledge of these technologies, we can help you achieve the best quality at the best price. Each type of printing has its place in the industry, and we can help you decide which method is best for your project.
Virtual Office
We understand that it's not always possible to staff your office as fully as you would like. Mediascope can serve as a full-time or part-time virtual office for you, ensuring that your customers will receive prompt and courteous service.
We will work with you to develop a customized office package to fit the unique needs of your company. Allowing us to take care of your customers will let you focus on other aspects of your business.
Our personalized solutions include working with you in training our team members to understand your products and services. Your calls can be transferred to a dedicated phone line which we will answer with your company name, and act as your company representatives in taking messages, fulfilling orders, or answering questions. We can also respond to email inquiries, provide faxing services, and perform customized reporting.